Atlas
Type
Indiaman
Role
Mercantile
Hull Strength
18000
Max Armament
10 x Size 7 Cannon
Max Cargo
18
Speed
6

REQUIRES

Metal
200
Timber
900
Doubloons
84k
Level
10
"The Atlas's large cargo capacity and armament more than makes up for her lack of speed." -Shipwright summary.
The Atlas is a level 10 ship with the highest cargo of any ship in tradelands, paired with great health, a lot of protected cannons with limited view, and a slow speed. While she is a great trader going downwind, her high profile and low speed make her an easy target for high level pirates.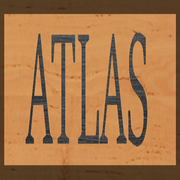 Ad blocker interference detected!
Wikia is a free-to-use site that makes money from advertising. We have a modified experience for viewers using ad blockers

Wikia is not accessible if you've made further modifications. Remove the custom ad blocker rule(s) and the page will load as expected.