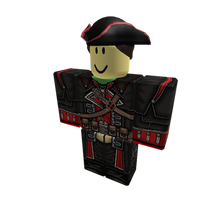 After the election and announcement of Viceroy Taborak, Taborak elected CaptainPikmin64 to be his new Military Advisor.
Captainpikmin64 was an advisor for Taborak and Avortolani, and is currently one of 99's diplomats.
Trivia
Due to diplomats not being held to the same clothing rules as the Navy, diplomats are allowed to wear different clothing as long as it is appropriate for Whitecrest diplomatic relations.
Ad blocker interference detected!
Wikia is a free-to-use site that makes money from advertising. We have a modified experience for viewers using ad blockers

Wikia is not accessible if you've made further modifications. Remove the custom ad blocker rule(s) and the page will load as expected.