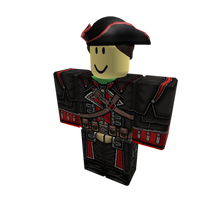 After the election and announcement of Viceroy Taborak, Taborak elected CaptainPikmin64 to be his new Military Advisor.
Captainpikmin64 was an advisor for Taborak and Avortolani, and has remained in the Whitecrest High Command for longer than any other player. He is currently the sole diplomat of hhhhhhhhhhhhhhh33333's reign.
Trivia
Due to diplomats not being held to the same clothing rules as the Navy, diplomats are allowed to wear different clothing as long as it is appropriate for Whitecrest diplomatic relations.