Loyalty Tokens are a daily-login reward for being active within the game. They can be spent on Items sold by the Loyalty Merchant, which can be rewarding. They can also be used for buying accessories from the Accessory Merchant.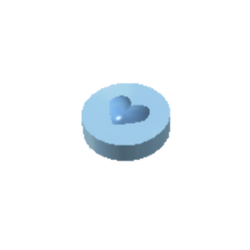 Obtaining
There is only one way of obtaining loyalty tokens:
"Playing daily.The point of the Loyalty Token is to reward players for coming back day-after-day. One Loyalty token is earned for each daily-login."
Notice that Loyalty Tokens cannot be traded along with any other items with "[Loyalty]" in their names.
Uses
Being the more limited of the two currencies, Loyalty Tokens have a small number of items that can be purchased from the Loyalty Merchant. These items include:
Ad blocker interference detected!
Wikia is a free-to-use site that makes money from advertising. We have a modified experience for viewers using ad blockers

Wikia is not accessible if you've made further modifications. Remove the custom ad blocker rule(s) and the page will load as expected.