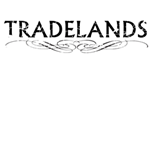 The Tradelands World Court
is an organization composed of members relevant to the political affairs within or near the Tradelands archipelago. It serves as a meeting ground for select nations to negotiate with other nations.
"Currently the Tradelands World Court is inactive and now replaced with the Tradelands Reddit."
Factions
Playable Factions

Whitecrest
A naturally reserved island to the south-east of the Tradelands archipelago. The island is governed by an elected monarch.
Verdantium
An island nation representing Venice in its industrialisation of its own island, positioned to the north-west. Unlike Whitecrest, Verdantium is ruled by an elected governor.
Non-playable Factions

Inyola
A imperial NPC faction it is know for the origins of the serpent and is also a representative to China
Burkeland
A neighbouring nation north of the Tradelands archipelago.
East Robloxia Company
The prominent, international trade company of Tradelands. Has a lot of power within the World Court, such as the right to impose sanctions on a faction that does not comply with a court ruling.
History
Foundings
The World Court was established on the 1st of June for nations to properly engage diplomatic affairs with other nations. The first agenda was issued by the East Robloxia Company as a demand for Whitecrest to lower its taxes.
Groups
The official link to the Tradelands World Court group: Click Here
Ad blocker interference detected!
Wikia is a free-to-use site that makes money from advertising. We have a modified experience for viewers using ad blockers

Wikia is not accessible if you've made further modifications. Remove the custom ad blocker rule(s) and the page will load as expected.